We offer the World's Largest Selection of Pre-Owned Charter Yachts

With our global network of 20 experienced yacht brokers spanning 5 continents, we offer exclusive access to high quality, well maintained used sailing catamarans, monohulls and poweryachts from the worldwide charter fleets of The Moorings, Moorings Power, Sunsail and Footloose.
Pre-owned charter yachts from these fleets include Beneteaus, Jeanneaus, Leopard Catamarans, and more. They are all fully equipped and undergo an extensive phase-out maintenance program, offering excellent value for money.  We also offer a few used boats from private owners and we have the world's largest selection of pre-owned Leopard Catamarans. We have been providing dedicated customer service for over 35 years. Whether you're looking to purchase a used boat or sell one, we can help, with access to the most complete list of recent yachts for sale in the world and an extensive worldwide customer database.
Our Happy Customers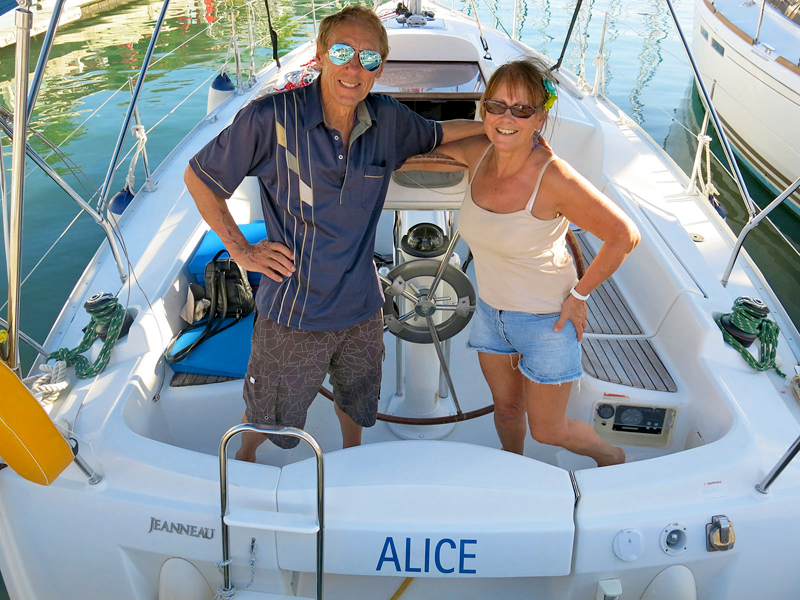 More than 200 people sail (or motor) away with used boats from The Moorings Yacht Brokerage and Sunsail Yacht Brokerage each year and take them on new adventures. We manage to snap photos of some of these new owners with their boats before they take off on their journeys!
View our gallery of boat buyers.